Size Chart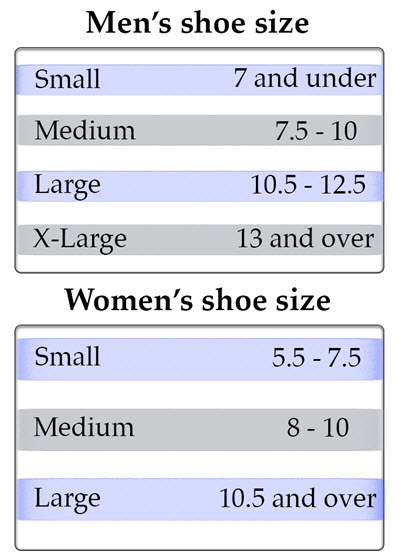 Mojo Basics - Coolmax Ankle Socks -- Firm Support
• Closed Toe
• Casual Sock
• Reinforced Toe/Heel
• Extra Cushioning
• Moisture Wicking
• Sock Look & Feel
• Plus Sized
• Athletic
• Ankle Length
High Performance - Ankle Length Athletic Sport Support Socks with Coolmax
Unisex Athletic Sport Support Socks with Cool-max to wick away moisture

By adding the technology of graduated compression, this sports sock gives you the added benefit of improved circulation while performing any sport or leisure activity.

Made with Cool-Max a fiber that pulls moisture from the skin to be absorbed to the outside of the sock.

It is thicker than a standard nylon/lycra sock, with additional thickness around the entire foot area, giving a new level of comfort in a support sock.

Ideal for athletics, walking shoes, golf and any casual or sporting activity.

The thickness is about that of an athletic sock, so no need to worry about larger sized shoes.
Shipping Cost:
Calculated at Checkout
I have right foot, ankle and calf issues. I recently tried these thick socks with lightweight shoes that I use for the rotating stairs at the gym. I use Mojo calf sleeves as well. The thickness and firmness was great for me but may not work for those who typically wear thin socks. I plan to buy another pair. 4 stars only because I don't know how long they'll last; otherwise would have given 5 stars. Not the prettiest socks in neighborhood.