Size Chart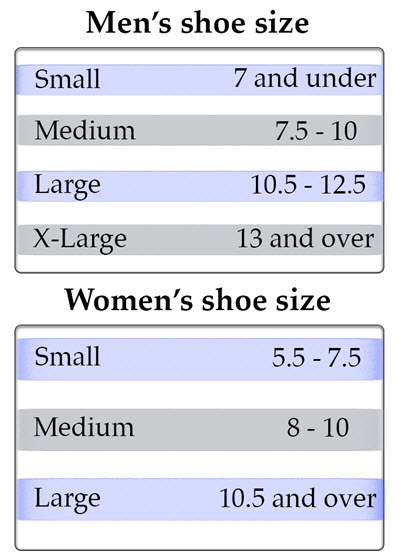 Mojo Dress - Men's Opaque Compression Socks -- Firm Support (20-30mmHg) White

Thinner dress socks with reinforced heel and Closed Toe, reciprocated heel pocket and a large toe box for a comfortable fit. Non-constricting comfort top offers great stay up power.
Ribbed material ensures these look and feel like "regular" dress socks.
Featuring:
Closed Toe
Dress Sock Look
Reinforced Toe/Heel
Opaque Material
Knee-High

Non restrictive top band to prevent slipping and snagging.

Reciprocated Heel pocket and large toe box for comfortable fit

Great For Leg Fatigue, Swelling of the ankles and discomfort of varicose veins
Made in the USA
All products are designed and engineered with your comfort in mind.
Delivers physician-prescribed elastic compression therapy guaranteed.
Shipping Cost:
Calculated at Checkout
Mojo men's compression socks
I purchased these because they were inexpensive and compression socks are all I wear anymore. I am very used to what 20-30mmHg feels like. These socks absolutely do not provide the advertised level of compression. The toe seam also developed a small hole after just one wearing. I've had other Mojo compression socks that were better. For these, two stars is generous.
Dressier socks are very good. Their lighter weight make them more comfortable even warm weather. Excellent price point.