Size Chart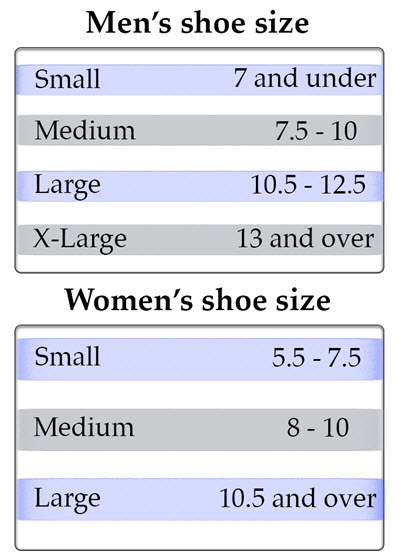 Mojo Basics - Unisex Microfiber Compression Socks -- Medium Support (15-20mmHg) Beige
Microfiber Nylon technology offering a smooth opaque material and comfortable feel.
Opaque resemble high fashion hosiery yet feature firm graduated compression technology - very soft for the most comfortable stocking in its compression class. The "easy-on", "easy-off" construction is lightweight and highly effective in helping restore leg health. Long-lasting medical-grade support, fashionable look and super soft texture appeals to today's active, fashion conscious woman - excellent for business or casual wear.

Clinically proven to help relieve pain of tired, aching legs, mild varicose veins and leg swelling, effective for post schlerotherapy treatment.

Features:
Two way stretch design provides extra comfort
Microfiber nylon provides easier application, and great comfort while wearing
Reinforced toe heel
Advanced microfiber-soft yarns and knit-in heel and toe offer comfort, better fit and durability
Fashionably smooth and soft opaque fabric provides for year-round wear and covers blemishes
Soft, stay-up top for all-day comfort
Minor varicosities
Minor ankle, leg and foot swelling
Shipping Cost:
Calculated at Checkout
mojo microfiber 15-20 mm compession socks
The color is great. Looks like regular knee highs. Open toe is good for summer. I do have to fold the top down 1/2 inch; it's a bit too long for my leg.