Size Chart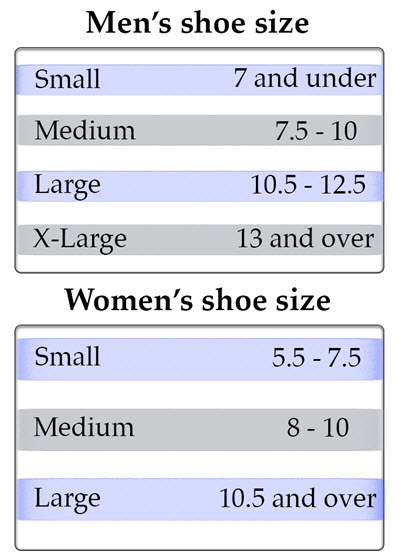 Mojo Elite - Endurance Compression Socks With Extra Foot Padding -- Firm Support (20-30mmHg)
Sports sock feature many new radical designs - with elite athletes in mind!

* Extra padding in the foot area for cushioning
* Flat seams - particular in the toe area - prevent blisters and pressure marks
* Additional Support of the Achilles tendon with a special compression band protects and prevents irritable tendons.
* Additional support on the Shin
* Ventilation Panel below the tibia allows the foot to breath better
* A three-dimensional manufacturing process allow our socks to adjust to the anatomy of your foot for a perfect fit
* Padded zones in the foot and Achilles heel ensure optimum pressure distribution
* 4 Flex zones for enhanced mobility and donning ease


In addition to their compression properties the new Elite socks wont slip or form creases on the leg.
Utilizing superb materials and a specially designed 2 way stretch - our new Elite model goes on "easier" and does not feel as tight on the leg and foot - while still providing a medical grade 20-30mmHg graduated compression for recovery and performance .
Other Benefits:
* Enhanced Blood Circulation
* Quicker Recovery
* Reduced Blister Formation
* Improved Metabolisation of Lactic Acid
Features:
• Reinforced Toe/Heel
• Extra Cushioning
• Moisture Wicking
Shipping Cost:
Calculated at Checkout
Gift wrapping:
Options are available
My husband was happy with the socks.
He liked the socks as well as any of the compression socks. They are difficult to put on as all of the compression socks are. Other than that he liked them.
great socks
MOJO to restrictive around the top.
The socks felt good except for being to tight around the top.