Size Chart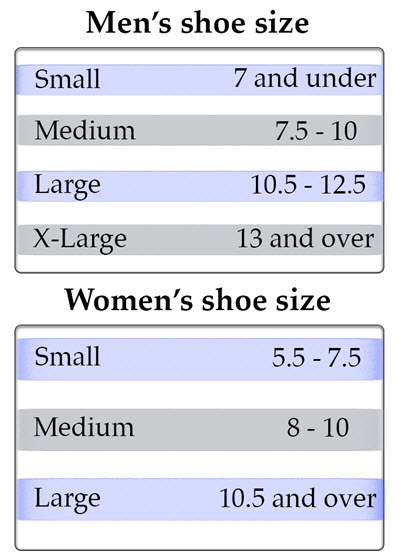 Mojo Special Edition - Breast Cancer Ribbon Compression Socks -- Firm Support (20-30mmHg )
1 Pair - Breast Cancer Awareness Coolmax Compression socks to help raise awareness while Improving Recovery Therapeutic rated fabric provides greater pressure and recovery benefit leading to faster muscle repair.

Coolmax wicking material

- Highly Stretchable - Extremely Comfortable & Super easy to get on and off - Zone construction for selective cushioning and compression Engineered to follow contours of the foot - Compression bands supports achilles tendons - Flat seams lessen pressure marks and risk of blisters
Firm 20-30mmHg Medical Grade Graduated graduated compression will boost circulation and delivery of oxygen to your muscles -


Tightest at the ankle gradually decreasing up the leg creates a pumping effect

Comfortable heel and toe


2 Inch top band to hold socks securely in place all day

Mojo Compression socks delivers physician-prescribed elastic compression therapy guaranteed.

Shipping Cost:
$2.99 (Fixed Shipping Cost)
Gift wrapping:
Options are available
Since purchasing your products I have been so comfortable wearing this on a daily basis. Great products!!!!!!
Great for lymphedema control
Effective and comfortable sock. Durable.
i have been trying many different brands and grades of compression socks. This particular sock has been a favorite. These socks offer just the right amount of compression - truly happy with this purchase!
Mojo socks are great. I have several pairs. Bought these because of the great style. They offer good, consistent compression over the whole day. I work in surgery and stand a lot - up to 6 hours at a time. Mojo socks are a great alternative to other compression socks. My legs don't feel tired at the end of the day and I'm avoiding varicose veins. These socks hold up in the wash - remember to wash on cold and hang to dry. Great compression socks.