Size Chart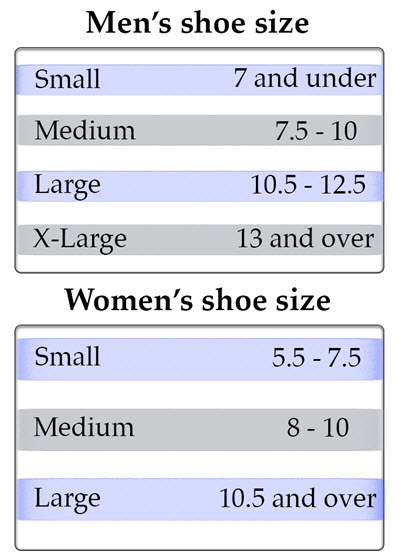 FINAL CLEARANCE - Only Available in Small (26.2 & 13.1), X-Large (13.1)
Mojo Special Edition - Marathon Decal Compression Socks - Firm Support (20-30mmHg)
Our best selling running sock for athletic performance and recovery adorned with either the 13.1 or 26.2 marathon badge. It's firm, graduated compression of 20 to 30 mmHg boosts circulation and it also features moisture-wicking, latex-free fabric, extra padding, warmer for for colder seasons and provides additional support of the Achilles tendon and shins.
Shipping Cost:
$1.99 (Fixed Shipping Cost)
Can't believe I haven't seen a review for this yet. Bought a one week supply, and shortly thereafter threw out my old supply of store branded compression socks and stocked up on these using a coupon so that I now have two more weeks worth of these. I am not a runner, but use these for regular dress socks. They are simply fantastic. For my needs the compression level is perfect, and the fit is perfect. Because of these every sock I now own is a Mojo.
I can't stand thin "dress" socks, so I use athletic compression socks. Since I discovered these, I have thrown out my store brand compression socks and use these exclusively. Not sure how "limited" this limited edition is, so I stocked up and got almost 30 pair. Nice to know that I won't have to worry about these for a very long time. I absolutely love the fit and feel of these.
These are great if you have foot sprains and/or ankle sprains or arthritis
Really like these socks. I have found them easy to put on and take off and they keep my feet from swelling. I like the numbers so that I find the matching pair after laundry.